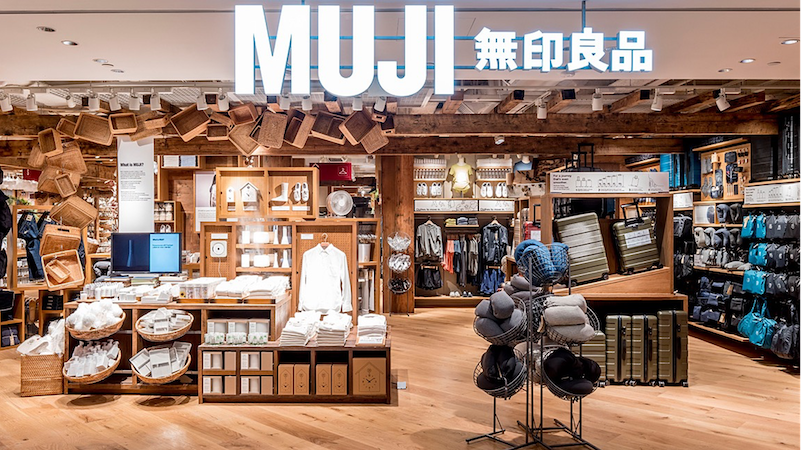 Ryohin Keikaku (7453 JP)
Japan's finest retailer now benefitting from China's reopening
Disclaimer: Asian Century Stocks uses information sources believed to be reliable, but their accuracy cannot be guaranteed. The information contained in this publication is not intended to constitute individual investment advice and is not designed to meet your personal financial situation. The opinions expressed in such publications are those of the publisher and are subject to change without notice. You are advised to discuss your investment options with your financial advisers, including whether any investment suits your specific needs. From time to time, I may have positions in the securities covered in the articles on this website. Full disclosure: I do not hold a position in Ryohin Keikaku at the time of publishing this article. To reiterate, this post and the below presentation are for informational and educational purposes only - not a recommendation to buy or sell shares.
---
Ryohin Keikaku (7453 - US$3.0 billion) is a Japanese retailer selling household goods and apparel under the brand name "Muji". It's a highly liquid stock with an ADV of US$26 million.
Muji started in 1979 as a private-label brand of the supermarket Seiya. A decade later, it was spun off into its own entity, allowing it to thrive.
The word "Muji" means "no brand", a reference to its private label origins. The philosophy remains the same as in those early days: minimalist, high-quality products at lower prices than what you'd pay for branded goods. To ensure decent profit margins even at those lower prices, Muji doesn't spend much money on advertising.
Muji enjoys a cult following, especially in Japan and other East Asian markets. Consumers like their functional, minimalist designs. Specific "hero" products include pens, umbrellas, suitcases, toiletry bags, storage boxes, and many other cleverly designed products.
However, Muji's success has attracted several copycat brands, especially in China. Examples include the now much more successful Miniso. This competition is one factor behind Muji's weakening China same-store sales from late 2018 onwards.
Other issues that have plagued the company include government-mandated store closures during COVID-19, for example, in Japan in 2020 and in China in 2022. The weakening of the Japanese yen has also put pressure on margins.
Ryohin Keikaku's new President, Nobuo Domae, took over Ryohin Keikaku in 2021 with a novel strategy of opening stores next to supermarkets in suburban areas. Domae has an excellent reputation, being a former top executive at competitor Fast Retailing and responsible for much of its success overseas.
It's still unclear whether Domae's aggressive store expansion plan will succeed. Muji's Japan sales/sqm is now falling. But it's still plausible that lower rents could make up for the weaker store productivity once they've fully ramped up.
Otherwise, the outlook for Muji seems excellent. China's zero-COVID policy is now over, and the same-store sales numbers for China suggest a recovery. Management is guiding for price increases to help make up for the higher procurement costs now that the yen has weakened. So expect a partial recovery in the operating margin, at a minimum.
I'm assuming a conservative 8% operating margin, in which case the P/E should end up at around 11x in 2025, compared to 19x historically and 22x for the peer group.
The risks are that Nobuo Domae's store expansion fails. The last time Muji expanded its store sizes in the 1990s, it ended up in tears. Then again, Domae's reputation is excellent, so you might want to give him the benefit of the doubt.
Click the "Download" button below to access the full PowerPoint presentation:
Watch with a 7-day free trial
Subscribe to Asian Century Stocks to watch this video and get 7 days of free access to the full post archives.